The COVID-19 pandemic has brought to the fore the longstanding policy failure in UK social care. The UK has the second-highest COVID-19 death toll on the planet, and this is in no small part due to the virus spreading rapidly through residential care homes. But the problem in the care sector is bigger than COVID-19, this is a sector which has suffered decades of neglect and indecision by policymakers and the result has been deadly.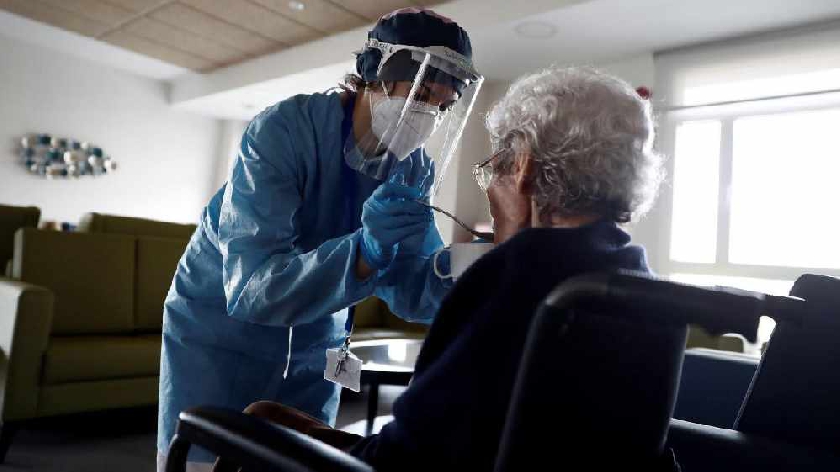 As levels of testing for coronavirus in the UK remain abysmally poor it is difficult to give precise figures. It is estimated that nearly half of the 36,000 COVID-19 deaths in the UK have occurred in residential care homes. Thousands of carers and those needing care have contracted the virus, though many still have not been tested. Some providers estimate that of those showing signs of coronavirus fewer than 25% have been tested. Of those who have been tested, many have had to wait days for their results to come back. In certain parts of the country such as Cumbria, care staff have been told they need to travel two to three hours to the nearest testing centre. Given all this, and the woeful lack of PPE given to care-workers, it is not at all surprising that the virus has spread in the residential care homes so quickly.
To be fair to the government, once the crisis hit the were prepared to spend money, but it hasn't got to the right places. The government pumped £3.2 billion into the adult social care to support the sector during this difficult time.  Just this week, the government announced an additional £300 million would be given to funding infection control, specifically testing and contact tracing. As Care England CEO, Professor Martin Green pointed out when giving evidence at the Health & Social Care Select Committee this week, the money isn't going to where it is most needed. In the UK, local authorities are responsible for managing social care. Recent government funding has been given to local councils who are then expected to pass this onto care providers, unfortunately, this has not always happened. As Martin Green explains, both local councils and care providers are very stretched right now, and the underlying problem is they are trying to manage an unsustainable social care system.
The number of people needing social care has been increasing in recent years. It is predicted there will be a 33% increase people living till 85 or older over the next 20 years (and many of these people will be living with long term health issues), so the demand for social care will continue to grow. Despite this clearly looming large as a policy area in need of attention, the response from successive UK governments over the last twenty has been to duck the issue.
The fundamental problem is that unlike the National Health Service (NHS) which is free at the point of delivery, social care is not. At present, anyone who has more than £23,000 in assets must pay the full cost of social care if they or their family members need it. The UK social care arrangements are a legacy of the English poor laws. When the Beveridge Report of 1942 was produced proposing to create the welfare state, there was no assumption that people would start living longer into retirement, often requiring ongoing care. When the NHS was established a few years later in 1948, a National Care Service was sadly not created as an appendage to it. Worse, no government in the intervening 72 years has thought to extend the NHS to cover social care, despite it quite clearly being part and parcel of the public health system.
As already explained, local authorities are responsible for providing social care in their communities. Through local government, there are publically funded social care services for people who have no ability to pay. However local government struggle to meet the demand, especially over the last decade of austerity where funding to councils from central government has been cut drastically. At the same time demand continues to grow. According to The King's Fund 400,000 fewer older people have access to publicly funded social care than in 2010.
When people need social care, whether this is residential care or support in their own homes, it can cost them and their loved ones many thousands of pounds a year. Many are forced to sell their homes or spend their life savings to cover this cost.
Most care providers in the UK are contracted through private providers. During the COVID-19 crisis, many of the smaller operators have struggled to keep going due to empty beds (either due to COVID-19 deaths and people being reluctant to move into care facilities). The situation at present is that many of the current providers are struggling to keep going, and additional funding from the government is said to not be getting through to care providers. At the same time already stretched local authorities are facing ever-increasing demands for social care in their communities. Add to this the cost of purchasing PPE which remains scarce and expensive.
The other major challenge in the care sector is the lack of investment in staffing. Working in adult social care is not well paid, and people in the sector complain about a lack of parity with staff working in the NHS both in terms of pay and status. Social care workers will often be inaccurately described in the media as 'low skill' when nothing could be further from the truth. There are approximately 100,000 vacancies in the social care sector at any given time, and poor pay and stressful working conditions are seen as major contributing factors. The UK government points-based immigration system will likely make it harder care providers to recruit migrants, despite the care sector relying of overseas labour at present.
It would be wrong to suggest that the social care sector in England and Wales is completely broken. In Greater Manchester, the council under Mayor Andy Burnham has established a partnership between the NHS and social care to facilitate joined-up thinking and improve service delivery. The council signed a devolution deal with the government and is now responsible for the health and social care spending in the Greater Manchester area. Initiatives such as this are to be commended, however, there shouldn't be a postcode lottery as to whether there is a well functioning social care system linked to the NHS.
After the 2019 election, when the Conservatives secured a large majority, Prime Minister Boris Johnson called for a cross-party consensus on how to solve the social care "crisis".  Social care has been a political football in recent years. In the 2017 election the Tories had to back down on their "dementia tax" policy to pay for social care. This policy was deemed to be an additional tax on those with dementia or those needing long term care, and was very unpopular with the British electorate. Prior to this in government, the Conservatives had passed the Care Act of 2014 based on the principles in the 2011 Dilnot whereby after a lifetime contribution cap, individuals would be eligible for full state support in receiving social care. The Tories in coalition with the Liberal Democrats passed the bill in 2014, but in 2015 once governing alone announced a delay in funding the provisions in the Care Act, and this delay continues to this day. The bizarre situation of the government passing a law, only to then not fund or implement it would be quite funny were it not for the many thousands of people needing social care who have been left in limbo by this action. Social care has been placed in the too hard basket by politicians and clear decisive leadership to resolve the crisis has been sorely lacking. A cross-party consensus would be great as this would provide certainty to the sector, but this would still require making tough decisions, something that has been a distinct lack of to date.
There needs to be a National Care Service connected to the NHS, which is publicly funded to a level that nobody who needs care misses out due to financial hardship or a lack of appropriate care services. The cost of implementing this would not be cheap, and there would need to be an honest public debate about this being funded through general taxation. However, NHS figures showing the number of people admitted to A & E due to lack of social care and the cost and pressure this places on the health system would highlight the need to fund social care. Millions of pounds are spent each month treating dementia patients or others who end up in hospital when they really need social care to remain safe and healthy. In Scotland the devolved government has introduced free social care for people aged 65 years and over, there is no reason other parts of the UK can't do the same.
That it has taken a global pandemic, where deaths in residential care homes have meant the UK has the second-highest COVID-19 mortality rate in the world, for policymakers to really sit up and take notice is a disgrace. Now is the time for making bold decisions to address the many challenges in adult social care.