The start of 2020 has been a truely horrible one for Australia. The fires that are sweeping the country have been wreaking havoc. Currently more than 20 people have lost their lives and hundreds more have lost their homes and possessions. In the state of New South Wales its estimated that over half a billion animals have perished in the blaze.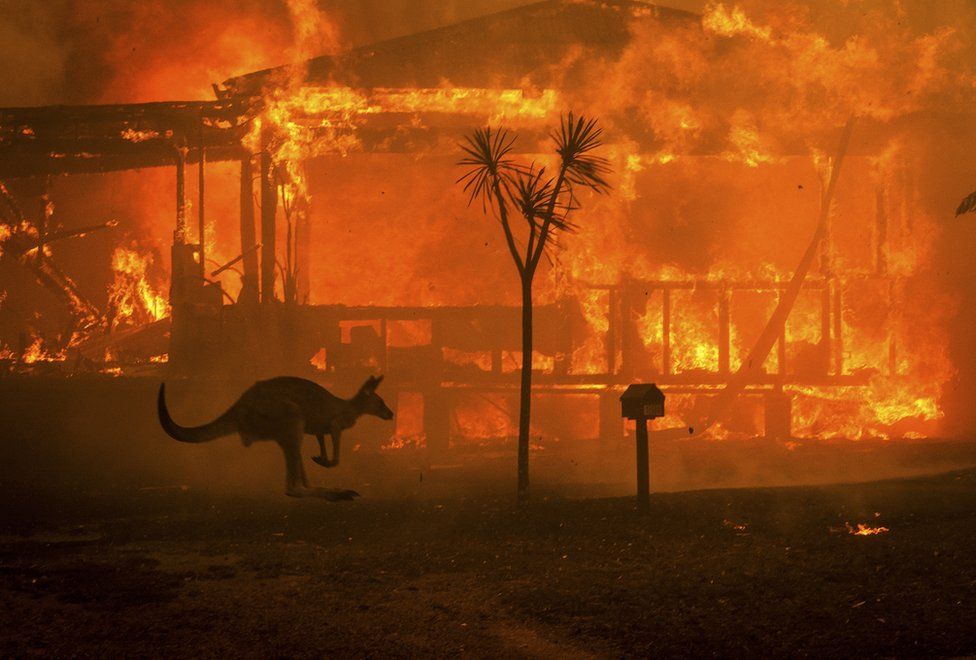 Australian Prime Minister Scott Morrison has come under considerable fire over his response to this national emergency. He has been criticised for being slow to return from his family vacation in Hawaii, and generally for his government not showing adequate support to those impacted by the fire. The below clip shows the PM getting a particularly frosty reception from bush fire victims.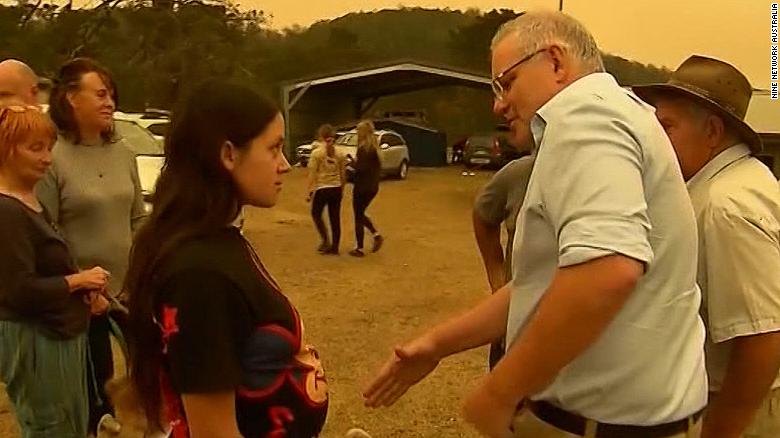 There is no question that Scott Morrison's response and leadership during this national emergency has been weak. But the abysmal response of the Australian Government to this issue predates Morrison's leadership of the country.
Few sane people would dispute that climate change is a significant factor for the fires in Australia. Those who have warned about the consequences of human created climate change have warned for many years that events like this will be the result. Yet Australia has had a long history of denying the looming climate catastrophe. Scott Morrison's government was re-elected in May 2019 with a very weak climate change policy. With some parallels to the recent UK General election, where I blogged about Boris Johnson's weak leadership on the Climate Crisis, Scott Morrison and his government has been poor on this issue. But this is nothing new.
Back in the late 1990s, the Liberal Government led by John Howard refused to ratify the Kyoto Protocol, a global treaty aiming to reduce carbon emissions. In 2007 there was a glimpse of hope that Australia would start to take this issue seriously. That year Australia elected Kevin Rudd's Australian Labor Party (ALP) in the federal government elections. The ALP stood on a policy of tackling climate change. The situation seemed even more hopeful when in 2009 the Liberal opposition leader Malcolm Turnbull came out in support of the ALP's proposed Mining tax.
But then came Tony Abbott. Tony has been a longstanding climate change denier. He recently made a speech in Israel claiming the world was in the "grip of a climate cult", while his country burns. Tony successfully rolled Turnbull as Opposition Leader, and changed the Liberal Party policy to oppose the governments mining tax. The Liberals shot up in the polls, the ALP got the spooked and abandoned the policy. Shortly after Rudd was replaced by Julia Gillard, Australia's first and only women PM. Gillard was very narrowly reelected in 2010 but relied on independent MPs in parliament for numbers. In 2013 Kevin Rudd once again became PM, briefly, before losing the election to Tony Abbott.
Abbott only served two years as PM, before he was rolled by Malcom Turnbull. As PM Turnbull was more moderate in some policy areas than the rabid Tony Abbott. But on climate change he knew he didn't have the numbers in his party to push for any significant policy change. By 2018, having only narrowly won the 2016 election and consistently polled badly thereafter, Turnbull was replaced by Scott Morrison. Scott's backers were the same people who'd backed Abbott, thus action on climate change was out of the question.
Mining companies have considerable power in Australia. They also have a truck tonne of money. According to Forbes Magazine Australia richest person, mining magnate Gina Rinehart is worth $15.5 Billion US. According to the Minerals Council of Australia mining is worth 198 billion to the Australian economy and accounts for 54% of the country's GDP. Thousands in Australia depend on mining jobs for their livelihood. Many more live in communities that rely on the mining industry.
Mining companies put considerable time and resource into lobbying the Australian Government on policies that impact on their industry. They spent millions and worked overtime to oppose the mining tax in 2009. Politicians are scared of the mining sector. And recent history shows that those who serve their interests fare well in Australian politics. Also the voting public are influenced by what the mining sector say. Specifically they get concerned when mining companies and their political representatives say there could be job losses if mining companies are taxed or regulated. These messages impact how people think, and how they vote.
Most Australians and their politicians realise the climate change is real. But it's been easier and more convenient to face up to the reality of the climate crisis. It's easier to believe that the environmentalists are exaggerating. It's convenient to believe scientific evidence is not conclusive regarding human activity causing climate change, when actually the evidence overwhelmingly concludes that it is. So Australia continues to do nothing about climate change. And now the country is going up in flames.
The fall out of these fires will be significant for Australia. For a number of communities their lives are now turned upside down, and many have lost everything. The fires will take weeks if not months to put out. The rebuild and recovery will take could take years. The environmental impacts of these fires will be devastating. Many animal habitats and forests may never recover. Politically, Scott Morrison and his government has taken a big hit over the fires. He may survive, he may not. But ultimately thats not important. What is important is that climate change has caused this crisis. And unless Australia and other developed nations take action on this issue – events like the Australian fires will become more and more common.