Former Conservative Prime Minister John Major in 2016 commented that the NHS would be as safe as a pet hamster in the presence of a hungry python if Boris Johnson, Michael Gove and Iain Duncan Smith rose to power following Brexit. 3 years on and those three have risen to the top of the Conservative Party. How safe is the NHS?
Today Boris Johnson had a train wreck of an interview today, where he refused to look at a photo of a 4 year old with suspected pneumonia forced to lie on a pile of coats on the floor of a Leeds hospital. Rather than acknowledge the photo, the Prime Minister snatched the phone and put it in his pocket. Bizarre behaviour. And the actions of someone rattled and on the back foot.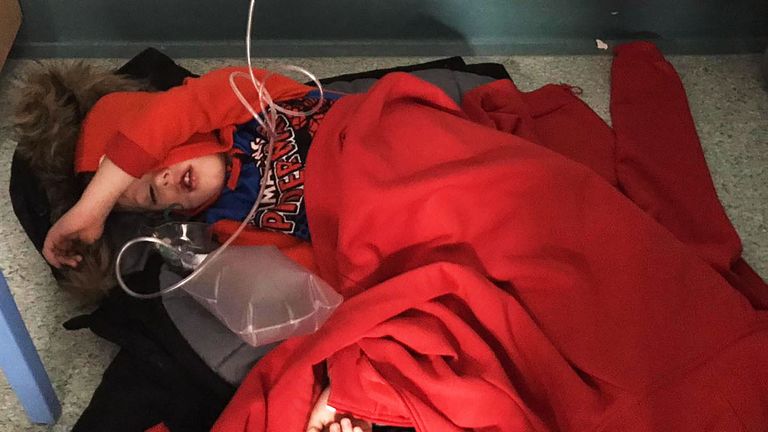 Recent polling surveys have shown that the NHS has overtaken Brexit as the main election issue. This makes the terrible interview by the Prime Minister even more concerning for the Tories. 
Secret documents released by Opposition Leader Jeremy Corbyn show that in talks with the US the topic of access to the NHS has come up. This is consistent with the approach taken by the US in other trade negotiations. Back in 2016 when negotiations for The Trans Pacific Partnership (TTPA) trade agreement between pacific nations were in full flight, this issue came up. In New Zealand there was concern that subsidised prescriptions would be put at risk due to conditions being pushed by the US in the trade negotiations. 
Because the Conservatives have said they stand for a hard Brexit, rather than retaining a customs union with the EU, they need to find significant trading parters. The US is the obvious one. But the US don't just give away easy trade deals. Healthcare and medicine is highly profitable, and the US would want a piece of that action in any trade deal.
The NHS is well loved by the British public. It is seen as something which makes British society decent and civilised. That the NHS is now stretched and badly underfunded is seen as a national outrage. Fears of even further privatisation of the NHS due to a US trade deal has unsurprisingly made the NHS the number one election issue.
With only 3 days to go until the election, we can expect to hear much much more about the NHS before polling opens.